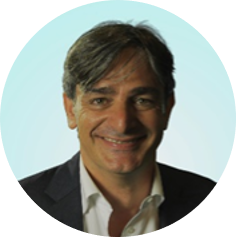 DANILO MAZZARA - Senior Manager, Accenture Strategy
Danilo has a huge experience in the Management Consulting business. He collaborates with several Institutions to accelerate and incubate new businesses in the Digital and Life Sciences sectors; in Accenture is responsible for managing the relationship with the innovation ecosystem and promoting Open Innovation services at Primary Customer Companies.
FRANCESCO INGUSCIO - CEO, Nuvolab
Francesco Inguscio is a Startup Venture Accelerator and Innovation Advisor, with numerous projects supporting the Italian innovation ecosystem. He has been Director of Business Development at M31USA, in Silicon Valley, and has also been a business developer for US Market Access in San Josè, and an analyst for the Angel's Forum in Palo Alto.
FRANCESCO MANTEGAZZINI - FOUNDER of STARTUP EXPO and CEO, MGH7 Venture Capital
Francesco Mantegazzini is the founder of Startup Expo (the leading startup event in Italy), CEO of MGH7 Venture Capital, a business angel and serial entrepreneur. He has been Head of Business Development and Investor Relations at the 24 ORE Group and held various positions at Telecom Italia in the fields of innovation, strategy and new investments.
Dario Francolino - CEO, AXESS PR
Dario Francolino is an executive with expertise in communication, digital marketing and change management, specializing in life sciences. He has held management positions as Chief Innovation Officer, Head of Communication and in Public Relations at Roche, Ketchum Italia and other leading companies.
FRANCESCO SPADARO - KPMG PARTNER
A KPMG partner , Francesco Spadaro provides professional services to startups, having gained experience in auditing roles, specifically for companies in telecommunications, publishing and ICT.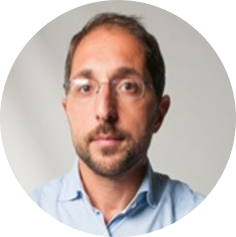 DARIO CARDILE - ASSOCIATE PARTNER, VALDANI VICARI & ASSOCIATI
Dario is a freelance advisor specialized in digital strategy. He also holds advisory positions for IAG, specializing in the VC and Business Angel investment fields. He has more than ten years of experience as Senior Online Executive & Strategist, while also covering the position of CMIO for Bravofly, Head of International SEM Groupon and CEO of Formabilio (a startup)
LUCA LA MESA - CHAPTER AMBASSADOR, SINGULARITYU ROME
Marketing and innovation expert. SingularityU Rome Chapter Ambassador. Social Media consultant for top brands such as Pirelli, Fendi, Olympics 2016 & Coni. He taught in the HEC Paris, John Cabot University and is the Top Teacher in Italy of Ninja Marketing.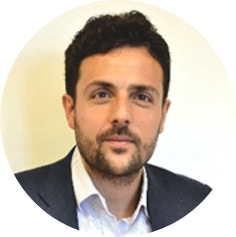 ANTONIO CARBONE - NATIONAL CONTACT POINT HORIZON 2020, APRE
Over the last years Antonio advices hundreds of innovative companies and startups in the ambitious context of Eu R&I funding programmes. He is project coordinator of the Access4SMEs Network as well as Expert in the European Commission SMEs and Access to risk finance Programme Committee.
RAY GARCIA - GLOBAL GROWTH ADVISORY, BUOYANT CAPITAL
Ray Garcia is the managing director of Buoyant Capital, founded in 2000 in New York City, a global think tank addressing the growth challenges of small to medium-sized enterprises. The firm helps its clients improve competitiveness through talent management, global market expansion partnership access, technology asset management, capital investment and restructuring.
FILIPPO CIONI - CORPORATE FINANCE & STARTUPS AND EMERGING COMPANIES SERVICES, PRICEWATERHOUSECOOPERS ADVISORY
Filippo Cioni is a Corporate Finance consultant with extensive experience in both strategic and financial fields. With Pricewaterhousecoopers Advisory, he specialized in the world of innovation and emerging technologies, making available his experience in the preparation of business plans, company valuations and throughout the M&A and capital raising process.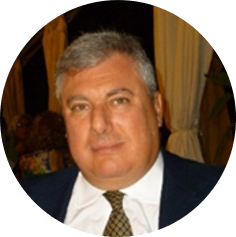 GIANFRANCO PISANI - CEO, GIANFRANCO PISANI & C AND CLEANTUESDAY ITALIA
Founder of the consultancy firm GP & C and of CleanTuesday Italia, the match making platform between startups / SMEs & companies / Investors, part of the international CleanTuesday network. Gianfranco has been a Management Consultant since 1988, responsible for the development of major companies in durable goods. Since 2000 he has been dealing with Energy and Cleantech. He has been CEO of Genergia, the ESCo of the Caterpillar dealer in Italy.
MARCO SANTINI - CEO, FOOD PARTNERS
Marco gained relevant experience as a management consultant in Accenture and Ceccarelli-PIMS. After developing as CEO business project on behalf of a leading industrial Company operating in food retail sector, since 2014 focused his activities in management consulting and financial advisory.Marco launched many innovating start-ups in food retail, pharma, agrifood and retail, where he is still financial partner.
MARCO QUADRELLA - COO AREA CONSULTING, SEARCH ON MEDIA GROUP
Marco manages and coordinates the consulting business unit of Search On Media Group, planning and developing digital marketing strategies for medium and large companies. The business unit activities include all aspects related to digital marketing channels, from strategic to operative support. He participates as a speaker in numerous national and international conference, including the training events of Search On Education (i.e Web Marketing Festival).