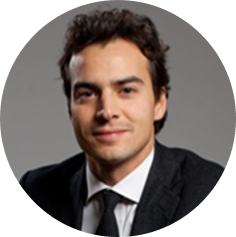 GIACOMO GITTI - COUNSEL, LEGANCE AVVOCATI ASSOCIATI
Giacomo focuses on private M&A, real estate and project finance transactions. He advises domestic and foreign corporations, private equity funds and financial institutions on mergers, acquisitions, commercial contracts, energy and real estate matters. He was admitted to the Italian Bar in 2006. In 2015 he was secondee at Wragge Lawrence Graham & Co LLP., London.
ANDREA ZANONI - PARTNER, NASCIMBENE & PARTNERS
Andrea Zanoni specializes in corporate law, especially in major national and international transactions. An expert in venture capital in Italy, he advises founding partners and investors in numerous investment operations. He gives lectures and seminars and regularly advises major financial institutions.
ANDREA PIRAS - PARTNER, ZUNARELLI E ASSOCIATI
Andrea Piras is a lawyer, who practices in the field of industrial property, civil law, international law and criminal law. Since 2014 he is the head of the Russia Desk of Studio Zunarelli and he provides assistance to Italian and Russian companies in cross-boarder operations. He also deals with innovative start-up, cooperating with business incubators and research centers.
MAURIZIO ALTINI - PARTNER, GPAV ASSOCIATED ACCOUNTANTS
Maurizio Altini is a chartered accountant and auditor specializing in indirect taxation and tax aspects of extraordinary corporate transactions. He collaborates with several firms on direct and indirect taxation, both nationally and internationally.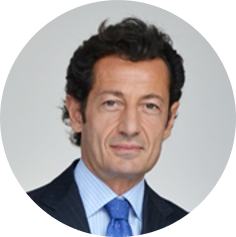 FRANCESCO SCIAUDONE - PARTNER, GRIMALDI STUDIO LEGALE
Francesco Sciaudone is a partner at the law firm Grimaldi Studio Legale (Rome, Milan, Brussels). He regularly advises - at national and European level - financial institutions, public administrations, companies and multinationals, both in court and out of court. He has specialist experience in the fields of infrastructure, transportation, energy, project financing, privatization, public tenders, financial markets and antitrust law.
LAURA FORMICHELLA - OF COUNSEL, NCTM ASSOCIATED LEGAL FIRM AND REPRESENTATIVE OF THE DEPARTMENT FOR CHINA (ROME OFFICE)
Laura Formichella is a lawyer, Researcher on Chinese Law at the Faculty of Law, University of Rome Tor Vergata, and Professor at LUISS. Since 2003, she has advised on Chinese law and advises Chinese companies operating in Italy.
ANTONIA VERNA - PARTNER, LAW FIRM PORTOLANO CAVALLO
Antonia Verna is a lawyer and, since 2012, an associate at Portolano Cavallo Studio Legale. She specializes in M&A operations, private equity and joint ventures. In recent years, she has developed capabilities in the startup and venture capital sectors. In addition, she is Vice President of the Europea Women Lawyer Association.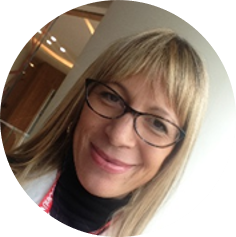 BARBARA BOSISIO - CHARTERED ACCOUNTANT
Barbara Bosisio has been a chartered accountant since 2015 and has developed experience in different fields, specifically banking, insurance, real estate and taxation. She has fulfilled the position of Financial manager in a university startup (from Milan Politecnico) for several years, managing the reporting of research projects supported by the European Commission.
ALESSANDRA TEDESCO - EUROPEAN AND ITALIAN TRADEMARK ATTORNEY, BARZANÒ & ZANARDO INTELLECTUAL PROPERTY
Head of the trademark department at BARZANÒ & ZANARDO, Alessandra coordinates the activities of trademarks and patents attorneys. She analyzes prior art searches and performs preliminary assessments on protection strategies and the availability of a brand. She is a member of the International Trademark Association ("INTA") and the European Community Trademark Association ("ECTA").