DOMENICO LAUDONIA - Business Angel
Domenico Laudonia is an entrepreneur, business advisor, angel investor & mentor with experience in marketing and sales and business development in the fields of digital media, mobile/telco and payment solutions on retail and digital channels. He has experience in internationalization processes as well as domestic and international expansion.
MASSIMO DONELLI - CEO, MEDIAFABER
Massimo Donelli is a Professor in Broadcasting Management of the Master's in Media Management at the Università della Svizzera italiana in Lugano, and Professor in Theories and Techniques of the Language of Journalism at the Catholic University of the Sacred Heart in Milan. Between 2006 and 2012, he was the director of four television channels: Canale 5, La 5, Mediaset Extra and Mediaset Italia; he subsequently became Director of Television Communication Development at Mediaset.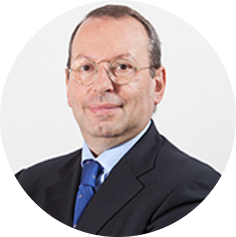 GIANFRANCO BELLEZZA - CEO, GOLDEN BRIDGE CONSULTING SAGL
Gianfranco Bellezza is a company and startup advisor with 34 years' experience in the hospital, healthcare and Italian, American and European legislation sectors. He is a strategic advisor for the clinical development of innovative medical devices and their approval, certification, marketing and sales. He's specializes in several different areas of healthcare and associated treatments, including surgical oncology, interventional radiology, orthopedics, ENT, and tissue engineering.
DARIO PEIRONE - PROFESSOR, UNIVERSITY OF TURIN
Dario Peirone is Associate Professor of Economics and Corporate Management at the University of Turin and a member of the board of both for-profit and non-profit organizations in the fields of finance and innovation. From 2008 to 2010 he was the CEO of JStone, an innovation management company founded by a major Italian banking foundation helping hi-tech startups to grow and internationalize.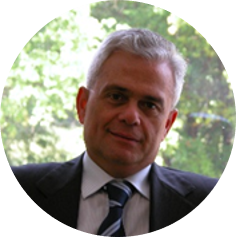 ANTONIO CASSESE - CONSULTANT AND PRIVATE INVESTOR
Antonio Cassese is a consultant on enterprise development and an executive in the telecommunications sector. He gained experience at Italtel as Executive VP & MD of International Operations and as a board member of Italtel's major international subsidiaries, as well as at Ericsson as VP Global Sales & Marketing Development. He has an extensive network of national and international contacts in telecommunications and ICT.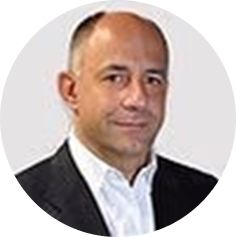 CARLO BONADONNA - FOUNDER & CEO, CONCORDIA SRL
Consultant for innovation, strategy, business development, internationalization and sustainability for Corporate and Startup. Former member of the Swiss Association for Quality and Management Systems as Procurator, Product Manager he analyzed more than 650 companies. Since 2016 he is in the international board of ITTN, a company owned by People's Republic of China. Since 2018 he is Business Advisor of Techint E&C Milano and responsible of the development of the Environmental Excellence Centre and the Innovation Centre.
PAOLO CARASSINI - DIRECTOR GENERAL, TOYOTA MATERIAL HANDLING ITALIA
Paolo Carassini is an Automotive and Logistics executive with particular expertise in change management and project management. He is currently Director General at Toyota Material Handling Italy, the "Italian Sales & Service Company" of the Toyota Group (forklifts and automation logistics systems). He was formerly CFO of Lombardini Motori SpA (part of the American group MARK IV Industries, Automotive) and of Del Monte Italy (food Industry).
DEBORA MARROCCHINO - MARKETING EXECUTIVE
Marketing Executive and Consultant with over 15 years experience in corporate marketing, branding, messaging and communications for organizations such as AOL and Invision in US, Men's Health Magazine in Madrid, Sales Force Europe and global software companies both in the US and in Europe. Core expertise in the creation of innovative, revenue-generating marketing initiatives and in the formulation, implementation and communication of business processes across international markets. Currently based in Italy she works in Milan, New York and London.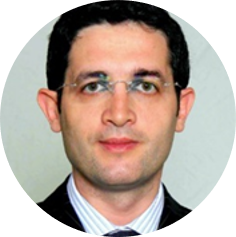 PASQUALE SPANI - FINTECH ANGEL INVESTOR
Angel Investor in the FinTech, IAG Partner. Senior Executive with over 20 years of transversal experience in financial services in Italy and abroad. Advisor for banks and insurance companies (complex reorganization and corporate strategy). He has held positions in Accenture, Bank of Italy, Bank of Ethics, Ernst & Young, Genworth Financial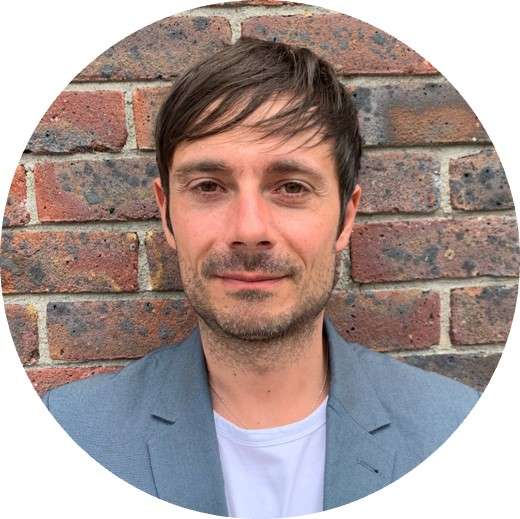 EMMANUELE ANGIONE - ENTREPRENEUR
Emmanuele worked for PayPal in Ireland and France before co-founding Winmedical in March 2009. Winmedical, a company specialised in wearable medical technology, has been acquired by AB Medica at the end of 2017. He is currently working for an Irish startup - BionicGym that has raised over $3m in crowdfunding on Indiegogo.
SALVATORE MAJORANA - DIRECTOR, KILOMETRO ROSSO INNOVATION DISTRICT
Salvatore Majorana is director at Kilometro Rosso Innovation Distrisct. He was responsible for protecting and developing the Italian Institute of Technology's intellectual property and played key roles in the launch of the research spin-off. He managed an investment company focused on SMEs and was manager at AT Kearney and Deloitte. After graduating in engineering, he began his career at CSELT - Telecom Italy Lab.
ANDREA BEAN - DIRECTOR OF SALES & MARKETING EFFECTIVENESS, AMGEN
Andrea Bean has held various positions at Amgen in business planning, market research and business excellence since 2008. He is currently Director of Sales Marketing Effectiveness, coordinating operations and planning on business monitoring, organizational efficiency and strategic planning. He has previously been a consultant at Accenture, developing significant expertise in business analysis, organizational model design and process innovation.
LUCIANO CATONI - Founder & shareholder, health care sector companies
Luciano Catoni is an entrepreneur. He is founder and shareholder of companies operating in integrated healthcare, healthcare services and healthcare software solutions. He is also the co-owner and a board member of a company operating in supply chain services for fashion industry brands. Catoni was formerly a partner at McKinsey & Co., focusing on the retail (European Retail Practice Leader), consumer and healthcare sectors.
MAURO PILONI - COFOUNDER & CEO, EXEVER
Mauro Piloni is the co-founder and CEO of Exever S.r.l, an innovative startup that aims to disrupt the way people interact with food. From 2012 to 2015, he was the President and CEO of Whirlpool R&D S.r.l., a company that focused on strategic marketing, technological innovation and service. In 2015, Mr. Piloni was an angel investor and advisor to four highly innovative startups. He also previously served as the CEO of I2G S.r.l., a company that specialized in the provision of strategic consulting in the fields of internationalization, business turnaround and business development. Mr. Piloni is a member of Fondazione Cà Foscari's Innovation Advisory Board and serves on the Polytechnic University of Milan's PhD School Reference Committee.
ANTONIO PERDICHIZZI - ENTREPRENEUR, ANGEL INVESTOR
CEO and founder of tree, the company that helps people, startups and corporate to make innovation happen through open innovation and education programs. He is president of Junior Achievement Italia, the largest non-profit organization in the world dedicated to entrepreneurial education for students. He is also vice president of the Advisory Board of UniCredit in Sicily and angel investor of the startups OrangeFiber and MyGrants.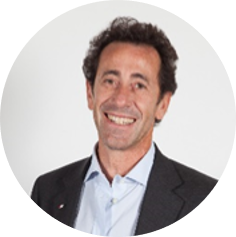 MARCO NANNINI - ENTREPRENEUR, ANGEL INVESTOR
Marco Nannini is Managing Director and shareholder of IAG (Italian Angels for Growth) - Italy's leading business angels group -- and of FabriQ, a social innovation incubator owned by the City of Milan. He is also the CEO of Impact Hub Milan, an accredited incubator. He has experience in strategic consulting (BCG and Roland Berger) and is a co-founder and board member of Almostthere, a startup in the wellness and sports sector, and the Riccardo Nannini Association.
ROBERTO SCATENA - CLIENT SOLUTIONS MANAGER, FACEBOOK
Roberto Scatena is a manager in the EMEA multi-channel division, finding marketing solutions for clients in the vertical e-commerce market. He develops business relations with the aim of capturing and optimizing opportunities, in order to find suitable solutions for customers. He also has experience as a Product Marketing Manager at important companies such as DoveConviene, and he co-founded the startup Securo.
FILIPPO ZANETTI - FOUNDER & CEO, VALUE FOR PEOPLE BUSINESS ANGEL
Filippo Zanetti has thirty years of experience at IBM worldwide as a Supply Chain Executive. He has sat on the board of Geodis Logistics (SNCF Group) for several years. He is now founder and CEO of "Value for People", a consulting company in the field of corporate processes, supply chains and innovation through contact between companies and startups. He is an active business angel, a member of IBAN and also mentors startups managed within business incubators.
ELISABETTA SCOTTI - CTO, FLOS GROUP
Since April 2015, Elisabetta Scotti is responsible as CFO for the Finance and Control Department at the FLOS Group. In 2001, she became Director of PwC Transaction Services, where she gained extensive experiencein manufacturing and TICE over the years. She was formerly CFO at a B2C retail statup.
CHIARA PARIANI - VP GLOBAL BRAND MARKETING AND ITALY BRAND & COMMUNICATIONS, QVC ITALIA
In 2010, she joined QVC as Marketing Director. She has had an active role in the startup of the Italian multi-channel retail sector. In addition, she has also worked for the launch of e-commerce platforms and she dealt with digital development strategies. Today she works as "Global Brand Marketing Director", as well as "Brand and Communications Lead".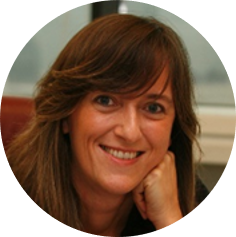 ELENA GALLETTI - AD, JOINT INNOVATION HUB
Elena already collaborates with several startups in the IOT, E-Solutions, Food Tech, and Last Mile Delivery sectors. From 1996 to 2015 she held various managerial roles in DHL Express including Marketing, Customer Service and Business Development. She held the position of Managing Director in TWT company of TLC and ICT and she is co-founder and CEO of Joint Innovation Hub.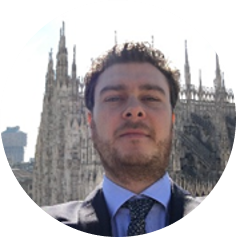 GIANFRANCO RITUCCI - MANAGER
Manager and entrepreneur with international experience. Over the past 30 years, he has experienced several personal business activities and demonstrated management skills mainly multinationals related to Real Estate and Clean Tech. Recently it was also responsible for investment operations in startups such as Business Angel.
PAOLO DE NADAI - FOUNDER & CEO, ONEDAY GROUP
Paolo has launched a number of initiatives focused on millennials. These include OneDay, a startup incubator that invests in high-potential digital companies and participates in their growth; ZooCom, a media agency; Travel4Target, tour operator for communities; and ScuolaZoo, the media brand for Millennials and Generation Z with 2.9M users. He has been an advisor at Italia Startup since 2012.
GABRIELE BELLONI - HEAD OF OPERATIONS, ONEDAY GROUP
He begins his journey in engineering and automotive field, where he specialises in continuous improvement and people management. He then decides to deploy the acquired competences in the digital field in Paolo De Nadai's holding OneDay Group, where he's now Head of Operations managing the Digital Team and the Operations Team, whose objective is to enable the growth and operational scale-up of the companies controlled by the holding.
PAOLO CHINETTI - GLOBAL PLATFORM LEADER, WHIRLPOOL CORPORATION
General manager of a product development business unit, with business covering Europe, North America and Latin America, he is accountable for end to end delivery of product leadership strategic development and execution. Previously responsible for a Technology development center located in Shenzhen, China.
CLAUS VERNER - BUSINESS DEVELOPMENT MANAGER, STARTUP ECOSYSTEM EMEA, AMAZON WEB SERVICES
Claus is part of the Amazon Web Services (AWS) global startup Business Development Team, taking care of the Startup Community in Italy. He guides startups in their journey to the cloud, helping them achieve their goals through cost and performance optimization, and enabling them to utilize AWS solutions efficiently. Claus also advise startups on how to navigate in all the different parts of Amazon.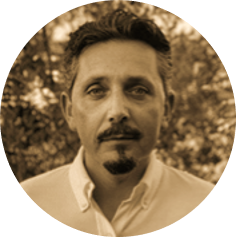 FEDERICO DAVINI - OPEN INNOVATION MANAGER, A11-VENTURE
Business development and financial advisor in IT business since 2008. He develops business models, managing the construction of business plans and financial planning particularly for new ideas and startups. He is Open Innovation Manager and SME Advisor on Industry 4.0 and Digital Transformation and is part of the A11 Venture Investment Board.
RICK PIZZOLI - CEO & FOUNDER, SALES FORCE EUROPE
Originally from San Francisco, Rick Pizzoli moved to Europe in 1996 to launch the region for US start-ups. In 2003, he founded Sales Force Europe (SFE) which is now the leading Sales Accelerator providing the Strategies and Resources that enable international tech companies to open European countries rapidly and profitably.
MARCO FILIPPONI - CEO & FOUNDER, LONGRUN
Advisor and Executive Manager in the ICT sector with large experience both in the domestic and in the international market. He has covered executive positions as Global Manager of Sirti and Italtel where, as Vice President for EMEA Marketing & Sales, he has founded and chaired the EMEA subsidiaries, building strong business relationships and acquiring expertise in start-up creation and management.
ALESSANDRO A. E. ANZANI - FOUNDER & MP, SMARTUP CAPITAL
Alessandro has 20 years of experience as a fund manager, entrepreneur, board member, and investor in venture capital, private equity, real estate, and securities. He holds a Cornell MBA, a master's in real estate finance, and a master's of science in economics from Bocconi University. He teaches and sits on the board of several universities. Alessandro worked & lived in Brazil, France, Romania, Holland, UK, Finland, and Italy; since 2011 he resides in NYC.
ANNA AMATI - FOUNDER AND VICE-PRESIDENT, META GROUP
Architect. Member of the Board of Directors of META Ventures. Anna has a huge experience in financial instruments for innovation, Tech-Transfer processes, support and evaluation of start-ups and research spin-offs. She is part of the Executive Committee of ITALIA Startup and member of the scientific committee of the Italian Institute "Treccani". She sits in the Board of Director of LV.EN. Holding, which controls LVenture Group. She is a Business Angel, member of IAG. As investor, she is part of the International restricted Jury evaluating the H2020 SMEInstrument program.
LUCA BRACCHITTA - PRESIDENT, EISENMANN ITALY
Several years of Management experience as Managing Director and COO in multinational contexts in Italy, France and Germany in the field of energy production, energy efficiency (ESCo), cleantech, building automation and IoT. Now he is consultant for start-up, M&A, re-organization of business and processes and Business Angel of start-up.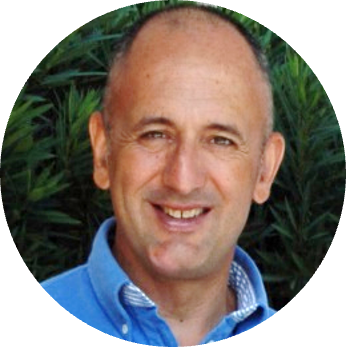 GIOVANNI ALIBONI - PARTNER, ENERGICA SRL
Giovanni is partner of Energica Srl, a company active in the field of new technologies for energy and environment with focus on new AI development and applications. He is Senior Advisor and Investment Committee Member of the Energy Efficiency and Sustainable Development Fund of Dea Capital Alternative Funds Sgr SpA. From July 2006 until December 2009 he was Head of Energy and Environment Division of Camfin SpA.
ALESSIO CAMPOCCIA - PARTNER DEVELOPMENT MANAGER ITALY, AMAZON WEB SERVICES
In the IT industry for more than 20 years he covered different positions as Alliance Manager, Partner Manager and Business Developer inside Multinational companies such as IBM, NetApp, in the Hardware, Software, Services & Cloud Computing Business. He is also experienced in building partnerships programs and indirect salesforce's incentive programs. He was Mentor for startup at Sant'Anna Milky Business Angels Incubator.
FABRIZIO RENZI - DIRECTOR OF RESEARCH INNOVATION & TECHNOLOGY, IBM ITALY
In this role he is responsible for the board of IBM Italy of all the research and open innovation activities of the country, for the localization of IBM Global research in Italy. His core competence is R&b (Research & business) management in a multicultural environment, i.e. using IBM research, open innovation from academy & startups, and technology to partner with clients for transforming their business.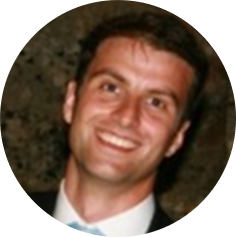 FRANCESCO RUSSO - HEAD OF INVESTMENTS, ALCHIMIA INVESTMENTS
Francesco is responsible for investing and managing a sector diversified portfolio of participations in tech companies spread across Europe, US and Israel. He has over 10 years of experience in banking where he held corporate finance, strategic consulting and business development roles with positions in the M&A, Strategy and Asset Management departments at UBS. He is a member of the Texel Board of Directors.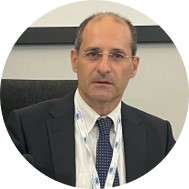 GIOVANNI MATTONI - CORPORATE FUNCTION GLOBAL ENGINEERING & TECHNOLOGY, MERCK KGAA
Giovanni has 20+ years in Pharmaceutical Industry, working for major Big Pharma (Roche, GSK, Merck). He currently has a Corporate Role Head of Global Pharma Engineering in Merck leading the engineering, asset management and projects organizations of 10 manufacturing Sites (8 pharma + 2 API chemical sites), providing strategic planning of technical assets of Sites and inspiration to the organizational teams. He is used to working in an international multicultural environment and has lived in Swiss and Italy. He is co-founder of a start-up company of food supplements.
SARA FALVO - HEAD OF BUSINESS DEVELOPMENT AND TECHNOLOGY TRANSFER, BIOINDUSTRY PARK SILVANO FUMERO SPA
Biotechnologist, head of Business development and Technology Transfer in Bioindustry park Silvano Fumero. Sara has strong expertise in R&D and pharmaceutical development. She covered the role of Quality Assurance and managed regulatory aspects (GLP, GCP, biomedical).