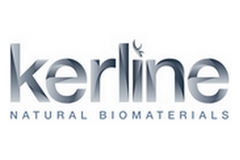 Proposer
ALBERTO DEL RIO

Other members
GRETA VARCHI, ANNALISA ALUIGI, GIOVANNA SOTGIU

Reference area
North Central
Scope
Innovative Materials
Website

Business Idea
Kerline is a spin-off of the CNR, which is the result of the scientific activity of researchers in the Bologna research area on the valorization of wastes from the textile industry and other agro-food industries. With this research, the Kerline team obtained high molecular weight keratin, a natural, innovative and multifunctional biomaterial.
High molecular weight keratin can be engineered into various forms such as gel, film, nanofibrous membranes, sponges, emulsions, micro and nanoparticles. Kerline's keratin  is a versatile biomaterial for applications in different market areas, including functional cosmetics, drug re-formulation, and non-invasive biomedical devices or advanced medications, less painful and more compliant for partients as respect to other therapeutic forms (such as oral administration which are impractical for critical subjects such as infants, children , unconscious patients, etc.).

Info that pertains to enterprises and is displayed on this page is not to be read as a solicitation to invest -either directly or indirectly - in said enterprises. Any kind of decision that involves the possibility to be part of the firm's equity is to be read as taken independently from both suggestions and evaluations - either direct or indirect - made by UniCredit.